sawdust Pellet press machine
is widely used in the biomass-energy fuels plant, power plant, wood processing plant, fertilizer plant, chemical plant etc.pellet produce machine is the ideal pressing shaping equipments with low investment and high profit.
sawdust Pellet press machine absorbs the quintessence at home and abroad.
sadust pellet press machine Special design, rational structure, low power consumption and high efficiency, sturdy and durable, and supply the gap of vertical feeding of ring-die pellet mill at home, reach to the international advanced level.
sawdust Pellet press machine is applied to the materials with low adhesiveness and low shaping, such as the rice husk, sunflower husk, peanut shell and other fruit shell; branch, trunk, bark and other wood waste; a variety of crop straws; rubber; cement, ash and other chemical materials.
SKJ1 SERIES

capacity(KG/H)

power(HZ)

mold(mm)

pellet size(mm)

package size(mm)

package weight(kg)

SKJ120

80-100

50

120

3-6

600*450*900

150

SKJ150

100-120

150

3-6

750*450*870

160

SKJ200

150-200

200

3-8

1150*530*750

300

SKJ250

200-300

250

6-8

1250*600*850

300

SKJ2 SERIES

SKJ200

100-120

200

6-8

1150*530*750

320

SKJ250

180-200

250

6-8

1250*600*850

400

SKJ300

200*300

300

6-10

1300*600*900

550
sawdust pellet press machine
real picture: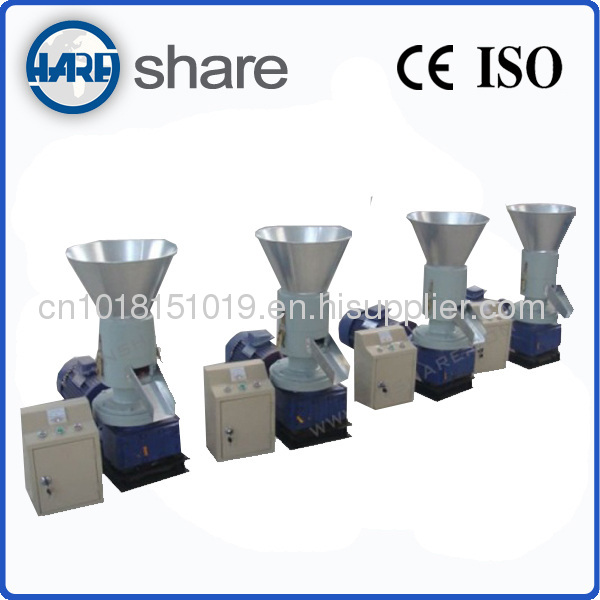 sawdust pellet press machine
pellets picture: